Technology
Success In A Private Cloud - Dramatically Reducing Costs and Increasing Efficiency
This multi-billion corporation faced a dilemma – to substantially reduce costs while guaranteeing a high level of customer service and support to their 1.0+ million subscribers. Learn how they extended their data center capabilities AND reduced their costs substantially.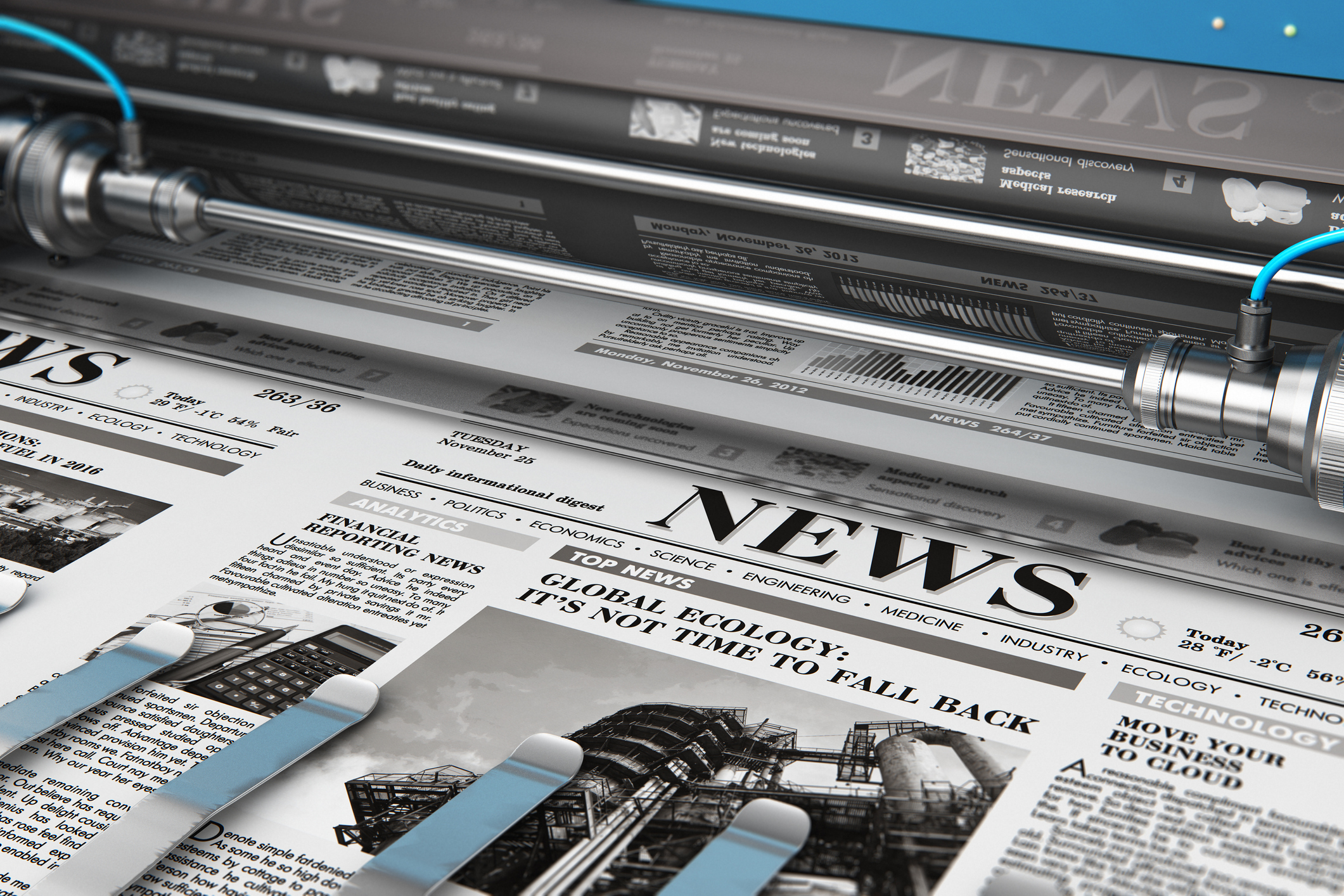 About The Houston Chronicle:
The Houston Chronicle is the largest newspaper in Texas with the nation's second-highest Sunday total average circulation. It has evolved into The Houston Chronicle Media Group, a multi-media company publishing online and commercial print products, in English and Spanish. The Houston Chronicle Media Group's portfolio effectively targets client messages to a specific audience.
The Houston Chronicle delivers comprehensive reporting, insightful features and columns to 828,667 daily readers and 1.4 million readers on Sunday. In addition, subscribers can access the Houston Chronicle on line at HoustonChronicle.com from their computer, smart phone or tablet.
Chron.com is Houston's Breaking News site and it averages over 95 million page views and 15 million unique visitors each month.
La Voz serves the Houston Hispanic audience delivering local news, sports and features in Spanish in a bi-weekly print publication and on line at LaVozTX.com.
The Houston Chronicle was founded in 1901 is owned by the Hearst Corporation.
Overview
The Houston Chronicle had a dilemma – to substantially reduce costs while guaranteeing a high level of customer service and support to their 1.0+ million Hearst subscribers. Although the driving force was to obtain dramatic cost savings, it was imperative to have all support systems available to the subscriber community: everything from handling start/stop delivery schedules for subscriber's vacation schedules, taking care of delivery issues, and keeping good communications with the advertising community.
Critical success factors:
• Significant cost savings
• Improvement to a hardened fault-tolerant data center environment
• Additional backup support to ensure 24×7 service
• Execution in a cost effective manner
KEY FACTORS FOR CHOOSING A PRIVATE CLOUD SOLUTION
When it was concluded that the current in-house data center requirements were running as cost efficient as possible, other alternatives had to be weighed. The question was: how much could be saved from a private cloud (outsourced) solution?
The environment was complicated. Mainframe services were being provided for multiple newspapers within the Hearst organization. The environment needed to be risk-free, especially since the Houston, Texas area is often impacted by hurricanes and severe weather, which presented the threat of losing power and connection to their mainframe environment. There was also a dependence on a limited number of staff for the technical skills required to support the mainframe environment.
"There were four key factors for outsourcing. First of all, we are in 'Hurricane-Alley', said Clayton Wiseman, Executive Director. "The mainframe was running our critical systems, and the risk of losing access to these applications because of bad weather was not an option."
"Second, our data center wasn't as robust as we would have liked it to be for hosting multi-tenants in our environment – network and power redundancy in a hardened data center was necessary, along with sound DR capabilities.
"Third, although we had the expertise, we didn't have a lot of mainframe depth from a System Engineering perspective.
"And finally and most importantly, we were looking for Blue Hill to help us reduce costs. If we did not realize a significant cost savings, we wouldn't have proceeded."
WHY BLUE HILL
The main factors for selecting Blue Hill:
• Data center robustness
• Automation tools
• Mainframe expertise and experience
• Flexibility was also a factor, especially related to price
• Size of the service provider was a key factor: not too small but not too big either.
"Obviously, Blue Hill operated a robust data center, with multiple mainframes for multiple customers. Plus, we could make the numbers work – cost savings was very important, all of us in the newspaper industry are being asked to reduce expenses. We needed cost savings, plus we needed the benefits that a robust data center has to offer," said Clayton…
"This separates Blue Hill from other vendors: Blue Hill is not so small that it's a "Mom-and-Pop" operation, and not so big that we're going to be a small fish in a big pond, or a big gorilla in a small environment. Blue Hill is middle sized. We felt that we would be able to partner together – that we could actually come up with workable solutions – and the size of the organization was important.
"I needed a team that we could really work with, to establish a true partnership. And not have Blue Hill nickel and dime us on each change request. They took the time to really understand what we needed, and then we worked out the numbers.
"Even today, we don't have to deal with the minutia of each individual change order, which means I'm not wasting a lot of my time on the simple things.
"In the contract it was very important that our SLA's remained consistent, that we didn't have a performance hit in the current processing. We were promised that our processing would be as good as or better in the Blue Hill environment – that was written in the contract – and that's what we got! This migration has worked out very well."
THE TRANSITION PROCESS
"The thing that I liked about the Blue Hill team was that they were here on site, and worked in our environment prior to the migration to ensure that all critical processes were identified and documentation was up-to-date to facilitate the transition."
A project plan was developed and customized to meet the specific needs. Nine sites were being moved, and the final migration had to be done all at once. To ensure a smooth migration, there were multiple tests over multiple weekends prior to the actual migration. And during the planning process, multiple crash kits (full backups) were flown up to Blue Hill. The environment was built and tapes were restored. Then, during migration weekend, the final crash kit was loaded onto a plane.
The migration weekend began at 12pm Central Time – and the production system needed to be up and available for Customer Service by 6 am the next morning.
"During the planning, we discovered our backups were not complete – we had to do multiple test runs. Our first trial run took 3 days, then another that took 28 hours, and the 3rd trial was completed within 14 hours.
"We were responsible for a majority of the newspapers in the Hearst organization, including 9 sites, multiple call centers, multiple VP's of circulation, advertising and finance, who all had to collaborate together in order to get this conversion done.
"I'm happy to say it went really smooth – we all worked together. It was an alignment: we all knew what we needed to do, and the sentiment was: What do we have to do to get this to work…everyone rolled up their sleeves, got it done and moved on…"
"Our onlines came up on time, our batch jobs completed successfully. And another huge benefit: Blue Hill partnered with our operators and brought some of them on board to run the system so that Blue Hill could continue to monitor after we went live…to help them run their jobs and run special routines, which really helped the transition for my end users.
ONGOING SUCCESS
After migration, the batch cycles ran faster, the monitoring improved, and the DR recovery processes were streamlined and are tested multiple times per year. There was a material reduction in overall costs, and today Blue Hill continues to negotiate best in class pricing for software licensing products for the Houston Chronicle.
"We all know things happen in operations . . . nothing is perfect. Now that we are live, we have weekly meetings with Blue Hill and work out the problems that arise.
"I like that I can call Blue Hill, and let them know I need an update in 10 minutes for something specific… and in 10 minutes somebody will call me back and tell me what happened and where we are on the issue. The team at Blue Hill recognizes the sense of urgency, and they respect that.
"It's nice to be able to call the CTO and say, 'Hey, Tom – I need your help with this', and know he is there to take my call and he'll be responsive when I call – it's very valuable. That's why I think of Blue Hill as an extension of my team.
"And another big thing is that we don't have to enter do a lot change requests – we're not getting nickeled and dimed each time we need to change something.
"This is a true partnership – and truly a win-win for both the Houston Chronicle and Blue Hill."